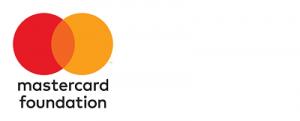 MSME COVID-19 RECOVERY AND RESILIENCE PROGRAM
The Kenya National Chamber of Commerce and Industry (KNCCI) in partnership with the Mastercard Foundation are implementing the Micro, Small and Medium enterprises (MSMEs) COVID-19 Recovery and Resilience Program.   The aim of this program is to assist the MSMEs to ensure business continuity and sustainability. The target demography for this program will include the following: –
Youth-owned (18-35 years)

Women-owned (18-70 years)

Enterprises that support large number of youths (18-35 years)
The MSMEs need to have been in existence for at least one year and have been impacted by the COVID-19 pandemic. The sectors we are targeting are Hawkers, Jua Kali & Boda Boda, Fashion Industry, Retailers and Restaurants.
The MSME finance facility is envisaged in the form of a short-term interest free and zero fee concessional loan.  The loan amount sizes are KES 20,000 -30,000 and are repayable in two (2) months. The facility is a revolving fund, available to repeat borrowers upon repayment of the loan within two months.
KNCCI is implementing the program through its forty-seven (47) county chapters spread across the country. Click Here to find the address of your nearest KNCCI office.
We do not fund businesses that:
Sell drug-related substances including alcohol and tobacco,

Manufacture weapons and are involved in war-related activities,

Are in gambling and betting sectors,

Are in sex-related industries, or

Have ownership by state or parastatal actors.