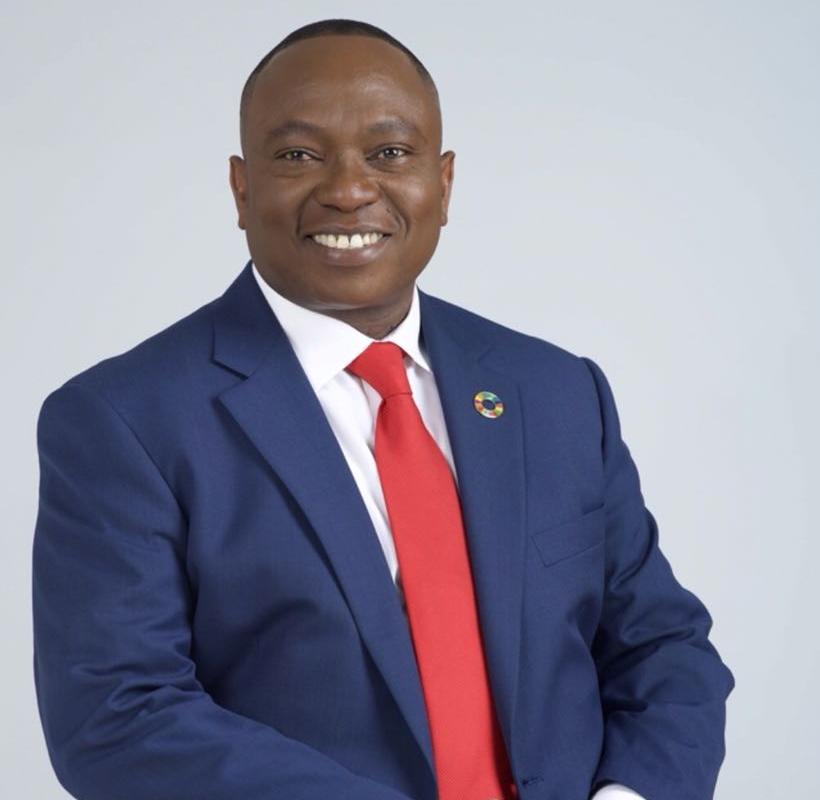 From the Chamber President, Mr. Richard Ngatia.
For over 400 years, the Chambers of Commerce have been a necessary and dependable intermediary between government, business and the general public in a bid to foster good relations that allow trade to prosper.
The Kenya National Chamber of Commerce and Industry (KNCCI) was established in 1965 after the amalgamation of the three existing Chambers of Commerce at the time: the Asian, African and European Chambers mandated to protect and develop the interests of the business community.
In 2014, H.E Uhuru Kenyatta, as the Patron, Industry and Agriculture (EACCIA), the East Africa relaunched the Chamber with the broader Business Council, among several others. mission of promoting, coordinating and After successful transparent and accountable protecting commercial interests in Kenya. The Chamber is now present in all the 47 counties through its county chapters, and has signed a memorandum of understanding with the Council of Governors to help promote greater trade and investment at county level. Internationally, KNCCI works with other trade support institutions and chambers of commerce through the International Chamber of Commerce (ICC), the G77 Chambers of Commerce and Industry, Pan-African Chamber of Commerce and Industry (PACCI), World Chamber Federation (WCF), the Common Market for Eastern and Southern Africa (COMESA), East Africa Chamber of Commerce, Industry and Agriculture (EACCIA), the East Africa Business Council, among several others.
After successful transparent and accountable elections in June 2019, we have embarked on six focus areas that will enable the Chamber fully execute its mandate.
Growing countrywide membership ten-fold over the next three years
Enhancing quality of service delivered to Chamber members
Accelerating the mobilization of financial resources for further development of the Chamber and improving each of the Chamber County Chapters to support SMEs growth and development
Building the Chamber's capacity and strengthening its economic diplomacy
Enhancing Chamber effectiveness in advocating member interests
Ensuring the Chamber delivers services that will enable businesses to grow in line with its rallying cry, "Growing Your Business Together".
To achieve these, the Chamber has already embarked on a new recruitment drive for members by allowing flexible payment, automation of payment, holding of monthly chamber chapters networking events and regular visits to the county chapters so as to better understand the challenges they face. Further, we are in the process of procuring modern software to enhance the management of service delivery to all our members.
The chamber is at the forefront in improving the environment for business in the country and is addressing challenges that members are grappling with, including the high cost of finance, high cost of electricity, lack of markets for goods and services and general lack of adequate entrepreneurial skills among members.
Among fixes that the Chamber will introduce to help deal with these challenges include the introduction of a Chamber Sacco with the aim of availing cheap credit for members, lobby government for an SME KNCCI driven Business Fund, the establishment of an apprenticeship internship programme, and an SME Academy to build capacity by offering short business and technical courses to members. The Chamber will also continue to organise trade fairs and joint marketing campaigns as well as trade delegations and buyer-seller missions to open up markets and allow networking.
To further offer value to members, the Chamber will establish an economic diplomacy desk in every county to enable businesses to register their interests in respect to linkages and desired international business collaboration. The Chamber will therefore be at the core of implementing the Africa Continental Free Trade Area Agreement.
In the field of advocacy, the Chamber has and will continue to lobby for the private sector to ensure that investors in Kenya find the business environment enabling for them to do business.
Among the key areas the Chamber has taken a lead in include lobbying for timely payments for goods and services supplied by SMEs to the government, advocating for a well-supported 24- hour economy, campaigning for free trade among counties, petitioning for the removal of multiple taxes, fees and licenses, and championing for state awards for well deserving business people who deliver illustrious service to the country.
The Chamber is also focused on initiating a national campaign to address trade imbalances and will actively promote local products through the "Buy Kenya Build Kenya" drive, and discourage importation of non-essential goods.
Going forward, the Chamber has prioritised a number of projects that will enable it better serve its members, including development of an SME Industrial Park, SME Academy and Dual-Vocational Institute, and enhance the competitiveness of youth and women-led MSMEs through financing, innovation and entrepreneurship.
The latter will help raise awareness of impediments that disadvantaged groups suffer in running sustainable and thriving MSMEs, disseminate best practices on entrepreneurship and explore ways in which members can help create a conducive environment for women and youth MSMEs countrywide.
On behalf of all our members, I take this opportunity to thank H.E Uhuru Kenyatta and his entire government for the steadfast support to the Chamber and business community at large. We look forward to creating and enabling a sustainable business environment in Kenya.