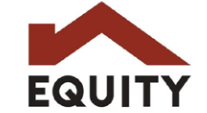 KNCCI, EQUITY BANK PARTNERSHIP
INTRODUCTION
KNCCI and Equity Bank have made a collaborative approach towards ensuring businesses in Kenya are cushioned against potential financial shocks brought about by the COVID-19 pandemic. Through the collaboration, KNCCI will act as an anchor for Equity Bank to reach businesses across the country with the view of extending affordable and tailored credit facilities that cash flow problems that has been characteristic of the COVID-19 period especially among small enterprises.
How do I enrol so as to benefit from this fund?
Please Visit the nearest KNCCI branch to register for membership. Thereafter, visit any Equity branch and open an account. After opening an account at an Equity branch, sign up for the capacity building program (training). You should be able to access loan facilities as long as you meet all the mandatory requirements.